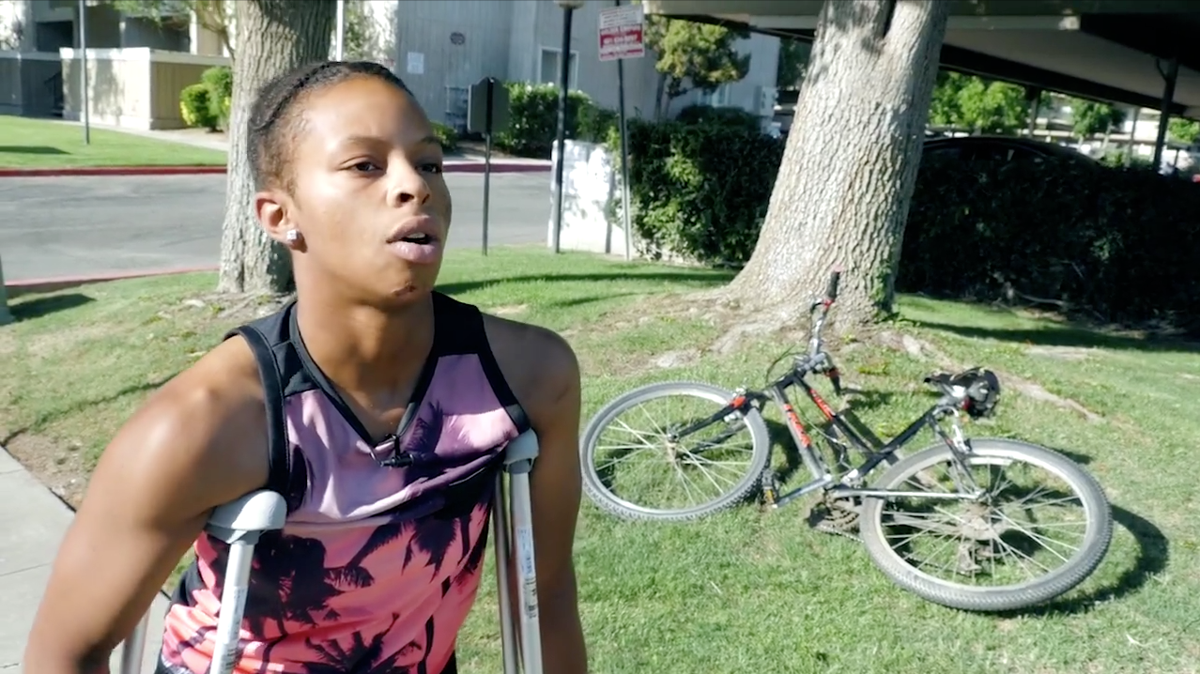 Tatyana Hargrove alleges an officer punched her in the face, she was bitten by a police dog and then arrested after being confused for a machete-wielding man.
Multiple police reports identified the suspect in question as a 25- to 30-year-old man, bald, about 170 pounds standing at 5 feet 10 inches who was wearing a white t-shirt, dark jeans and a pink or red backpack that contained the machete.
Photo provided by Bakersfield NAACP
Tatyana weighs 115-pounds and is only 5 feet 2 inches tall. She was wearing a baggy white shirt, blue jean shorts and a black hat.
Tatyana Hargrove's story has gone viral after the NAACP's Bakersfield chapter released a Facebook video
PLEASE SHARE! Bakersfield Police Department(BPD)
#JusticeForTatyana #PoliceBrutality #NoJusticeNoPeace #NAACP
DA Office: 661-868-4799 -Charges Dropped
Mayor Karen Goh: 661-326-3770- Body Cameras
Sign The Petition: https://www.change.org/p/kamala-harris-justice-for-19-yr-ol…